A Unique Strategic Approach
Category managers define their strategies to meet their organization's goals and the market realities. The goal is to build and maintain supply chains that beat your competitors supply chains. The world is spinning faster, and changes come sometimes with little warning.
Immediate Access to Top-Notch Talent and Resources
K2 Sourcing helps build the initial strategy, and continuously shares information that could impact your category strategy and ultimately procurement's goals with the help of our category management solutions..
World Class Strategic Sourcing Processes
Procurement leaders have relied on K2 Sourcing to help their teams save more money, move faster, reduce supply risk, improve supplier performance, create smiling stakeholders, support company growth and innovation, and have more fun.
K2 Sourcing is plug-and-play wherever you need us. Some examples include:
Using spend analysis to group items and services into like categories and subcategories.
Helping to understand the current situation including the major suppliers, performance, risks, challenges, past successes, stakeholders, and organization changes.
Reviewing the market outlook including commodity, economic, geopolitical, regulatory, social, and technological trends and risks.
Helping establish the core category goals and execute tactics to accomplish the goals.
Help facilitate network relationships to benchmark your category with other category experts.
Using our award-winning RFP and reverse auction application, execute strategic sourcing events, such as RFPs and reverse auctions, to support the category strategy.
Creating supplier transition plans and providing implementation project management.
Supporting execution of nondisclosure agreements, master and service level agreements, and statements of work.
Track cost savings initiatives and audit supplier compliance.
Decrease off-contract (maverick) purchasing and drive greater spend under management.
Generate proactive contract review schedules with RFP cadences.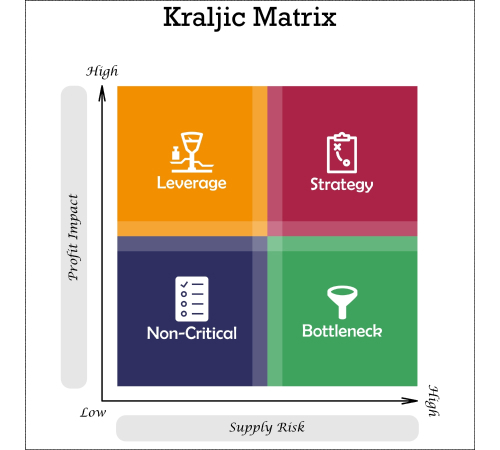 Benefits
Providing a strong process framework and facilitation, helps organizations move from planning to action quickly. This in turn accelerates savings and builds a resilient supply chain.
Unlike consulting firms, K2 Sourcing executes plans using best practice strategic sourcing methodologies and our Cloud Source application. This generates greater savings and improved supplier outcomes.
Unlike BPO firms, K2 Sourcing does not seek to outsource the position and remove the expertise from your company. We become an extension of your team reducing execution labor by as much as 90%. We help you focus on strategy rather than tasks.
Contact Our Team Today
We help you focus on strategy rather than tasks. Benefits include:
Accelerate realized savings
Improves supplier performance
Builds a lower risk resilient supply chain
Helps build stakeholder trust and engagement, and increases spend under procurement's management.
Implementation of supplier changes can take a long time and be laborious. Many times savings are lost in the implementation. K2 Sourcing can help keep the implementation on track to realize those savings faster.
When things do go wrong in the supply chain K2 Sourcing provides horsepower to ramp up and quickly find and implement solutions.
Understanding renewal and RFP schedules increases supplier performance and allows you to plan resources appropriately.
Ongoing strategic sourcing increases supplier performance and ensures you understand if suppliers are investing in continuous improvement.
You're K2 Sourcing team includes commodity specialized advisors, analysts, and research assistants.
K2 Sourcing solutions are low risk with the ability to cancel the engagement with short notice.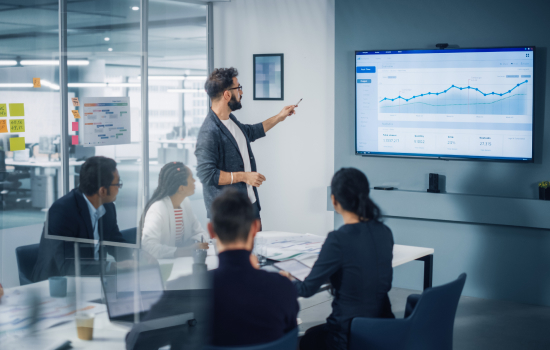 Augmenting your team with K2 Sourcing immediately helps:
Improve savings generated by 5% to 25%
Fill the procurement team resource and experience gaps
Accelerate generation and realization of savings
Find the suppliers that can best support your business objectives
Introduce the company to huge pools of potential suppliers
Provide global sourcing access with local support in 14 countries
Shrink RFP review cycles by as much as 50%
Mitigate supply risk using the right award strategies
Understand supplier ESG, including scope 3, accomplishments
Access market intelligence
Benchmark with your peers
Launch new products faster
Reduce operating costs
Promote a cost-conscious and value driven culture
Increase innovation
Utilize best practices such as eprocurement and esourcing
Increase team morale
Allow leaders to react rapidly to changing resource needs
Why K2 Sourcing?
Combined Savings of Over $500 million
K2 has helped over 100 companies refine and execute their category strategies. Our category managers have helped review billions of dollars of spend resulting in cost savings of over $500 million. Team members report greater satisfaction in their job and often see promotion.
Subject Matter Experts
We have a vast network of subject matter experts, lists of suppliers from completing thousands of RFPs, stakeholder questionnaires and RFP templates for several hundred subcategories, and technology infused strategic sourcing provided by our in-house Cloud Source Advanced application.
Specific Category Expertise
Some of our specific category expertise is with direct materials, indirect materials, services, MRO, transportation, private label, items for resale, capital expense, packaging, and telecom and IT.
Reaching Procurement Goals Made Easy
As the procurement organization is tasked with finding greater value to meet the businesses objectives, K2 Sourcing provides on-demand category management resources to help procurement leaders accomplish their vision and goals and help category managers refine and execute their strategies. K2 Sourcing becomes an extension of the team.
Amplify Sourcing's Impact from Day One
Help accomplish your procurement goals and help your category management team. Schedule an introductory call with K2 Sourcing today.
Contact Our Team Today
Have a Question?
Have a question about our sourcing services or application? Give us a call or fill out the form and we'll be in touch shortly.
*indicates a required field.
+1 (877) 824-9809